Michael Mau BROKER/CEO
(707) 567-8737 (Cell)
[email protected]
CA DRE # 00864264
"Timing and Opportunity Are Everything" In the ever-changing world of real estate timing and opportunity really are everything! And having a plan is vital for long-term success. Michael truly understands these principles. Michael Mau & Associates has served investors, individual homeowners, and the business community for over three decades. "My business is founded on long-term relationships and the guiding principles of integrity and expertise. When my team and I are working for you, you will know that you are our highest priority and in the care of seasoned professionals." Michael is also Broker / CEO of AMERICAL Private Ventures, Inc. specializing in acquisition and development of residential and commercial investment properties in the northern California real estate market. The added value to doing business with Michael Mau & Associates is… you are also helping people locally and globally. A portion of our gross revenue goes to investing in the lives of people in need through providing clean water wells and medical attention, food, clothing, and enterprise opportunities to impoverished nations. We also support The Children's Miracle Network Hospitals and various local community outreach organizations. "I look forward to meeting you and helping you successfully navigate the world of real estate."
---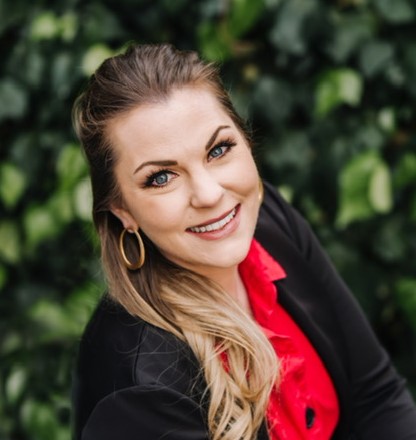 Rachel Mau REALTOR
(707) 208-1735 (Cell)
[email protected]
CA DRE # 02049038
I am a 3rd generation realtor. Growing up in a real estate family in Benicia, California, with a father who has been a broker for over 30 years, I have experienced many facets of the real estate industry. My strong work ethic, leadership skills and love for a challenge makes me a great choice to represent you in finding that perfect home or investment property. Being a woman of compassion with deep concern for others, I'm a great listener and I go the extra mile for my clients. My extensive knowledge of the local market and my lifelong connections to the community, gives me the ability to assess and meet your real estate goals. I will work tirelessly on your behalf utilizing the newest internet technology to provide you with the most current real estate information available. I have been a small business owner in the home healthcare and massage therapy fields. And I am also involved in the study of natural wellness and operate my own essential oil business. When I'm not out hiking, at the gym, finding the newest eatery, or teaching an essential oil class, you can usually find me enjoying our beautiful community with my family and friends. I look forward to serving you and being your real estate professional for life.
---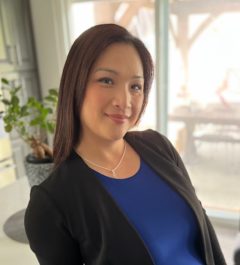 Linh Trujillo REALTOR
(707) 410-5520(Cell)
[email protected]
CA DRE # 02108869
In the past 15 years I have been working in the non-profit industry placing low-income clients. As a proud advocate of the community, I am excited to use this experience and skillset to help you buy or sell your home. While earning a BA in Business Administration I have come to understand the importance of investing in the future. As a bilingual (Vietnamese) agent with a deep understanding of the real estate market, I can connect with many clients and making the buying and selling process a smooth one. Being a proud member of the Mau and Associates Family-Team, I carry the value of hard work, integrity, and outstanding client service into all aspects of my life. When I am not making your homeownership dreams come true, I love to experiment with food from different cultures. As a mother and a wife, I can never have enough family time so I make sit down dinners a priority. And as of recent, I have discovered the world of crafting. I grew up in the greater Bay Area and have planted my roots in Solano County for the past 22 years. With my sharp knowledge of the Bay Area and passion to help others, I am confident I can help you find your dream home.
---