Welcome to our website! Thank you for taking the time to read my personal story.
Perhaps it has been a while since we have talked, or maybe we have just met, or possibly we have never met and you are wanting more information about me and my company. So I wanted to share a little bit about my story. A lot of you might not know, but my career before real estate was pretty different than that of your usual agent.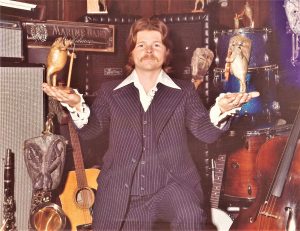 My first real job was in music. I was in bands that toured all over the world in the 60's and 70's. I actually made a pretty good living at it for a while. Then in the blink of an eye, everything changed, and led me down the road to where I am today. But before I go into exactly what happened, I want to share a little bit more about my background.
I grew up in Contra Costa County, in the San Francisco Bay area. I am the oldest of five boys, so needless to say, our house could be a pretty wild place! Growing up, my brothers and I were all into sports, but music was always my thing.
When I was a kid, I took up the drums in elementary school. My favorite genre was big band jazz. My teachers, friends, and family had records of the big bands of the day, with great drummers like Gene Krupa and Buddy Rich, so those were my first influences.
In high school I started to broaden my range and moved more towards rock and pop music. Me and my friends would get together to play parties and compete in battles of the bands. It was a pretty good time.
As I got older, my hobby started to change into a career. I was with a group called Stoneground that toured across the United States and did a small Woodstock-like travelling music festival. We replaced the Grateful Dead, who had to cancel and couldn't go. Then we headed to Europe and actually got to be pretty well known over there.
When you're 19 or 20 years old and you're living that life, it's just a giant party. We went in and did what we loved to do and happened to get paid for it. Things were different in those days. We didn't have our attorneys, agents, and managers around all the time. It was just us, the music, and the fans.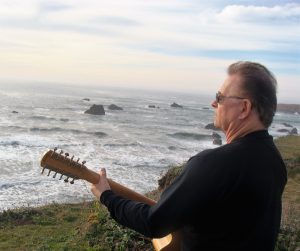 Then I signed up with Warner Brothers Records and did some studio work for them. I couldn't even tell you where some of that music ended up. Commercials. Soundtracks. Album backups. We just went where ever they needed us.
One of the coolest memories was when I did a TV Show project with Syd Barrett, from Pink Floyd, and Yehudi Menuhin, one of the greatest violinists of all time. Back then, I was like, "this is kind of weird." But now, I look back and think "That was really cool!"
Things were going well and just kept getting better. At one point, I was supposed to go to South America and tour with a band that was making some hit records down there. Before I left, I decided to go home to visit my friends and family.
That's when everything changed.
After I got back to Concord, California, I went to a birthday party with one of my old friends from high school. Then I bumped into his younger sister, Jeannie.
That was it. I was never the same.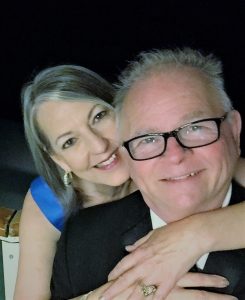 Up to that point, I honestly never really thought about getting married or having kids. When I met Jeannie, all of that went out the window. Suddenly, getting hitched and starting a family didn't seem so bad. So, I thought, "Let's do this."
And here we are, 42 years later! I wouldn't change a thing!
Since Jeannie and I have been together, we've had a lot of great experiences. After I stopped touring, we opened "Mau's Music Explosion," a retail and wholesale music shop where we rented and sold all types of instruments, and we even gave some lessons.
The business was pretty successful, and we had a great ten-year run before I sold it to try something else. I took a little bit of time off, then I went into the real estate business with my father in law. That was about 32 years ago. And the rest, as they say, is history!
Jeannie and I also have two beautiful children. Our son, Landon, is a tattoo artist in Vallejo. He takes after his dad's creative side! Our daughter, Rachel, works with me as an agent and she's an up and comer in the field. Watch out!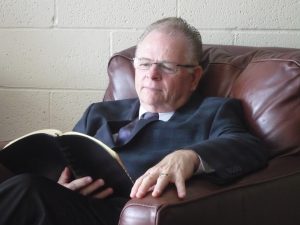 During the course of our journey, we moved from Concord, down the road to Benicia. We made ourselves at home here and started going to Benicia Fellowship Church, and subsequently, I've been a pastor there for the past 21 years!
About six months into 2015, Jeannie was diagnosed with Breast Cancer. I was going to shut down everything to spend time with her, but my daughter, Rachel, who was living in San Diego at the time said, "No dad, keep doing what you're doing, I will come up and help with Mom."
So, for the last several years, I have just put my head down and focused on my work, and Jeannie is doing much better, thankfully. As I have been planning, reorganizing, and developing our companies, I have come to a realization.
Business is a creative process in itself, just like music. It requires the same thought processes to start, grow, run, operate, and oversee a company as it does to create a great song or painting. You have to immerse yourself in it. I guess you could say starting a business is an artform all its own!
There is one more parallel between business and art, especially music. Back when I was young, traveling the world, and rocking out with everything that I had, I did it for the love of what I was doing, and I did it for the fans. Now, I am in a totally different profession and I put everything I have into it. Only this time, it's for my clients!
Thank you for taking the time to learn about me and my life. I would love nothing more than to lend my knowledge and experience toward helping you with your real estate needs, so I hope that you will allow me the opportunity to demonstrate my services and interview for the job.
Sincerely,